Flooring
With advance notice we are able to bring in other
hardwoods that our customers may prefer and then
mill it as flooring. Contact us for pricing.
We usually ask for about 2 weeks lead time before
your floor is made. Once your floor is made it can
be picked up or shipped directly to you. 
We will ship across Canada.  Just ask for details.

Installation is available. Contact us for pricing.
Unsure on what type of floor?  We can ship you samples to you.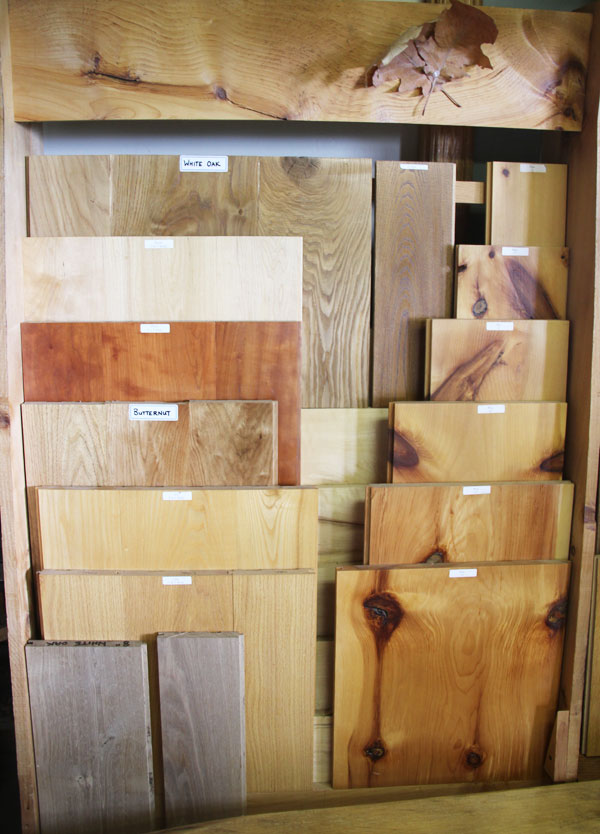 PINE


6" - 12" random widths
$4.95 sq. ft.
14" - 16"

$4.95 sq. ft.

HARDWOOD


Spalted Hard Maple
Random Widths
Stained with colour, excellent for feature walls.
Available in large quantities.
New Price Coming

White Oak

New Price Coming
White Ash
The sapwood is creamy white, while the heartwood ranges from light tan to dark brown.The grain is bold with an occasional wavy pattern.
New Price Coming

Sugar Maple


The sapwood of sugar Maple is a lovely creamy white,while the heartwood ranges from creamy white to light reddish brown.
New Price Coming

Red Oak


The heartwood and the sapwood are similar in apperance which is light colored with a reddish tone. It has a lot of grain throughout.

New Price Coming

Silver Maple


Softer hardwood with small holes made by the Ambrosia Beetle,leaving darker streaks throughout,lots of character.

New Price Coming

Hickory


Hickory Wood is a compact and unsusceptible. It is coarse, and the grain is close and tighter.

New Price Coming